Event Give-Away's Are The Cornerstone Of Any Festival
Everyone in marketing circles always wants to be at the forefront of a trend. Trends are how we create buzz for our brands. Lots of companies try to connect with festival and event goers in by offering unique event give-aways.  If your company figures out what promotional item is going to be hot this season, you have it made in the shade!
And yet time and time again our customers resort to the tried and true promotional products that are "safe" or "low cost". But is that really the best approach? We don't think so. Handing out 2000 pens and getting one customer by chance, is a waste of your time and money.
We decided to put our money where our mouth was. We used to own campground in British Columbia and each year in August, 30,000 people came to Squamish for the Squamish Valley Music Festival.
What an opportunity to do some creative marketing!
The campground owners wanted to find a low-cost way to create some buzz and name brand recognition for the campsite within festival population. But how can we do that if we are not an official sponsor?  The answer: "fun-glasses"!
They ordered 200 pairs and each camper who stayed at "Wonderland" got one of these special event give-away's. As one of the more premium priced locations to camp, people appreciated the little "value added" things like this gift. Not only that it was sunny and hot all weekend. And a vast majority of the campers wore the sunglasses to the festival. We got heaps of positive feedback and many requests for second pairs to give to friends.
We also witnessed a couple people getting stopped to inquire about where people were getting the sunglasses within the festival. Our sunglass-wearing campers would  in turn offer a testimonial about our campsite. Misson accomplished!
We also printed the URL on the side so if people are standing in a crowd next to our campers, they will surely see the "wonderlandvalleyresort.com"
So let's review the 3 Goals of this event give-away marketing campaign:
1) create a value added item for our campers and make a good first impression and encourage repeat sales.
2) Advertise the campsite inside the festival environment and attract more campers for next year
3) Connect with the target audience in a meaningful way
In closing, we see a lot of our customers order a large quantity of a "cheap something" and hand them out as event give-aways with no plan in place. That's one approach if you have a lot of money to spend. But for small business owners, the trick is to out think the big brands and show why your different.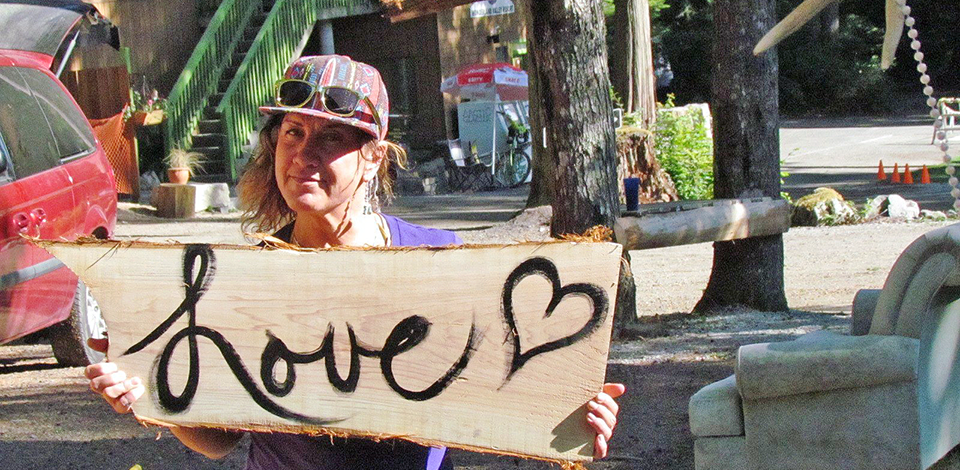 In the context of this case study, our gold sunglasses created a HUGE buzz amongst our campers and inside the festival. We feel this campaign was a huge success and plan to continue using promotional products to attract campers all year round.
Note: The team at Ultimate Promotions has been lurking around the event scene for over 14 years. Contact us today and find out how we can create "viral" promotions for your company or organization.
You may be interested
Most from this category