Picture this: The sun is shining, the music is blasting, and your event is full of people from far and wide. All of your hard work has paid off. But wait! You forgot to get custom branded promotional swag to impress and remind your guests of the great time they had and who made it all possible.
It's easy to forget some of the little things like promotion swag, but with this list of must haves (it's a short one, this should be an easy to remember list), you'll never miss an opportunity to leave a huge impact at your next festival event. Just remember these four little items, and if you have any questions, Courtney can help you with anything you need. She loves chatting about summer festival swag!
Remember, keep it simple, and think about who your guests are going to be. Personality is everything! Here are 4 Must Have custom swag products for summer festival promoters.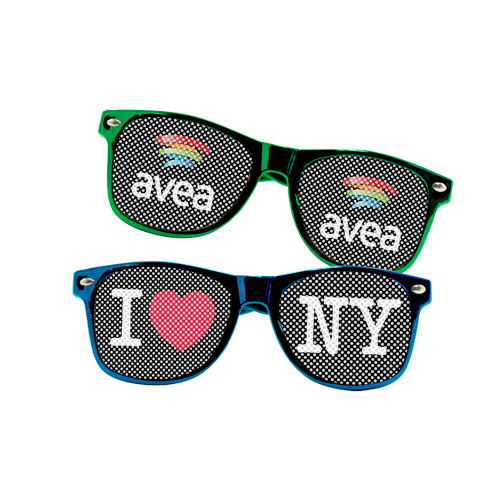 It's a no-brainer. Every festival needs to have custom made sunglasses with your logo on them! Don't forget your website too! Let's face it, your not going to be handing out business cards at these events, festival goers are not the type of audience for keeping or hanging on to business cards. You need something that they can use again and again, and even solve a problem for them (It's sunny out! No one likes squinting). We have a variety of types, feel free to browse around!

Nothing beats tossing the frisbee with some friends on a beautiful sunny summer's day! Our Frisbees and Flyers are perfect for outdoor events, especially the sports related ones! I have yet to meet someone who doesn't have fun throwing a frisbee around. This is a perfect opportunity to get your brand in the hands of others that will also in turn promote your company just by bring it out with them when they are looking to have some fun outside even after the festival. This helps your company leave a lasting image again and again.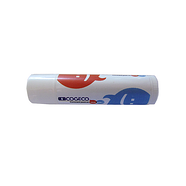 Dry lips have got to be one of the biggest problems for many festival attendees. It's easy to get dehydrated and not everyone remembered to bring some lip balm. Why not hand some out, that are customized and branded with your logo and identiy?. Slap your website address on there and you've got a mobile business card that will constantly remind your guests who helped them out in a dry time and even where to go to learn more information. It's a win win situation. Everyone needs a hand, a hand with lip balm! And it's SPF 15!

How many times have you seen dozens and dozens of smiles on the faces of festival attendees when there is a beach ball bounching around in the crowd? How often do we see folks at the beach volly a blown up ball back and forth, sharing laughter and discussion? All the time! A custom branded beach ball is not only fun, but people will be having a blast, all thanks to you! And all you did was get your logo printed onto a fun beach ball! Pretty easy stuff for a long lasting impact return, don't ya think?!
That's it! With these 4 simple, custom made, festival swag items, your next event is sure to leave an impression your guests can take home with them and reminisce about over and over again.
You may be interested
Most from this category